Keysight 34136A High-Voltage Probe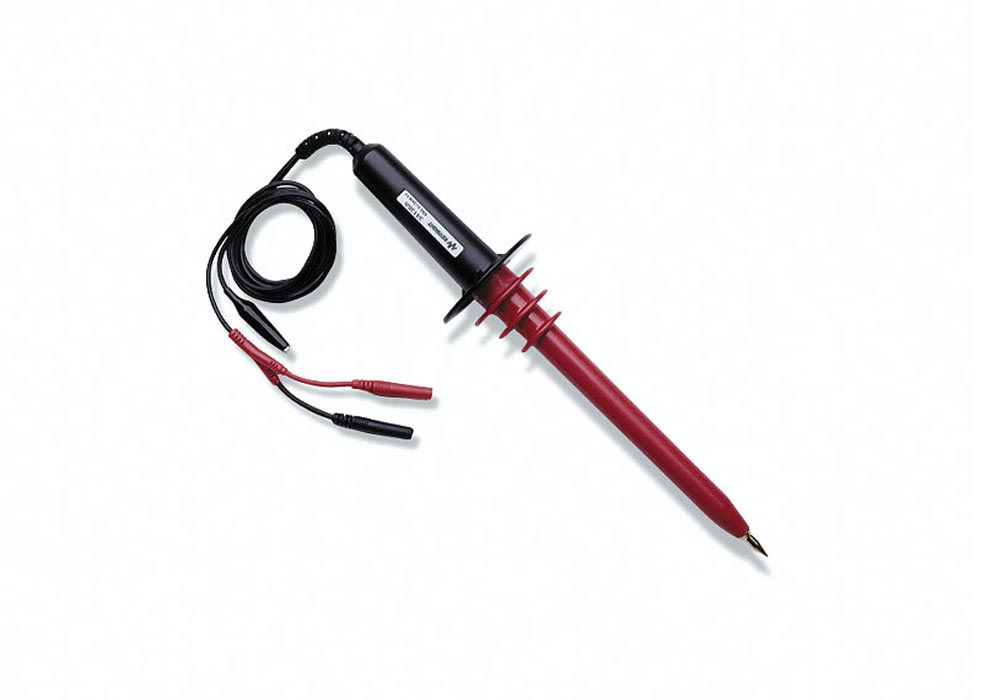 EOL/obsolete, not available anymore
High-voltage probe for multimeters with 10 MΩ input impedance. 1000:1 divider, expands measurement range up to 40 kVDC. Accessory for Keysight 34401A, 34410A, 34411A, L4411A, and others.
Multimeter impedance 10 MΩ.
DC accuracy 2% of 1 kV to 20 kV, 3% to 40 kV.
AC accuracy 5% at 60 Hz; derates with frequency to -3 dB at 300 Hz.
Input resistance: 1000 MΩ.
Max. voltage 40 kVDSC.
Length 1 m.
Shrouded banana plugs and ground clip.
Agilent's Electronic Measurement Group is now Keysight Technologies.