DR2-DPM-PCU PROFIBUS Interface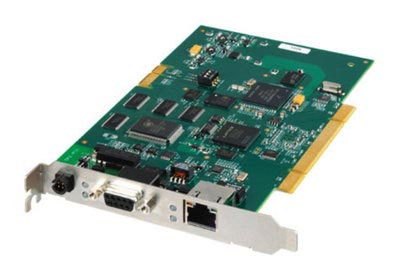 EOL/obsolete, not available anymore
Benefits
PROFIBUS-DP master/slave PCI interface board.
Rates up to 12 Mbps.
On-board processor takes off the load of the host CPU.
PCU-DP2IO Interface for PROFIBUS-DP Master/Slave 12 Mbps, PCI Universal Bus
Networking interface for IO control.
Communication speed: PROFIBUS 9.6 kbps...12 Mbps.
Messaging: PROFIBUS DPV0 Master, PROFIBUS DPV0 Slave, PROFIBUS DPV1 Master.
Supported operating systems: Windows 7, 8/8.1, Server 2003, Server 2008, Server 2012, Vista, XP.
Interface: DLL, OPC DA.
For Universal PCI 3.3 V/5 V
1 channel, PROFIBUS D-sub fenale (9-pin).
Processor: PowerPC 8323.
Operating temperature range 0...+60°C.
EMV EN 55022 Class B, EN 61000-3-2, EN 61000-3-3, IEC 61000-6-2.
Included: Interface board DR DR2-DPB-PCU (PCU-DP2IO PROFIBUS-DP, No. 112011-5033), instructions for use, software.