Meilhaus Electronic - MEasurement starts with ME.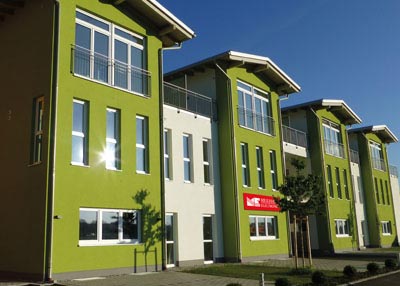 Meilhaus Electronic GmbH, situated in Alling near Munich, is one of the leading European designers, producers and sales companies for PC-based data acquisition and interface technology.
Since 1977 we have been offering know-how, innovative designs and individual, custom-specific, EMC compatible solutions for professional data acquisition, control and communication. The fields of application are in labs, industry, process automation, RF measurement, pre-compliance testing, building and environmental engineering, automotive diagnosis up to research and design as well as deucation/universities. Our product lines include measurement instruments, dataloggers, interfaces, cabletesters, software as well as PC boards and components for Ethernet/LAN, USB, PCI-Express, PCI and CompactPCI/PXI, for data acquisition, control, test and data transmissionen. For Windows, Linux and mobile devices and applications.
The Meilhaus Electronic MEcademy offers trainings and seminars for software, cabletest and measurement instruments.
Meilhaus Electronic is authorized German distributor of B+K Precision, Ceyear, erfi (elneos five series), Gossen Metrawatt, Keysight Technologies (Agilent' Electronic Measurement Group is now Keysight Technologies/formerly Hewlett-Packard Test & Measurement), Pico Technology, Rigol Technologies, Siglent, and others. Since 1977 already, Meilhaus Electronic has been distributor of ICS Electronics (formerly known as Fairchild).
It is our policy to offer our customers uncompromising and innovative quality at fair prices. To back up this policy Meilhaus Electronic is a ISO 9001 certified company (the current ISO certificate as well as COCs for a selection of the most important products, mostly own brands can be found here).