Keysight N2791A Differential Probe, 25MHz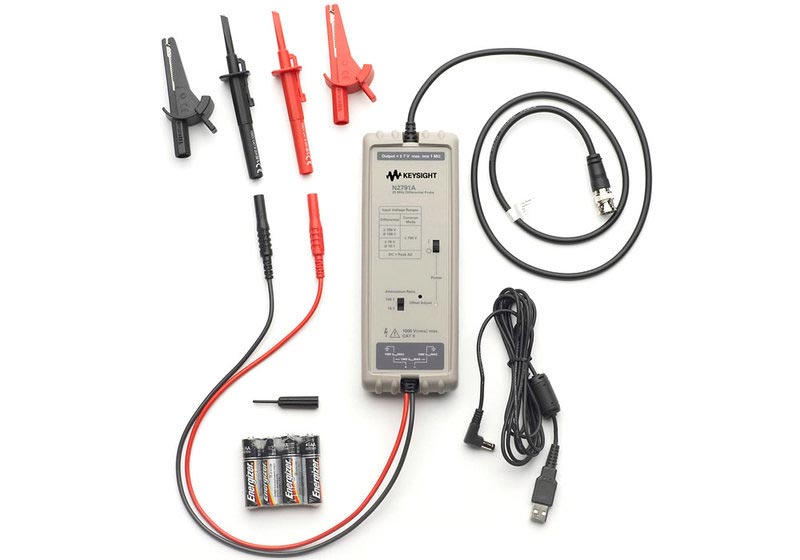 Scaled Prices
taking 1 pc.
taking 3 pc.
close
Please fill in all fields.
Keysight N2791A 25 MHz High-Voltage Differential Probe
25 MHz bandwidth.
User-selectable attenuation settings of 10:1 or 100:1.
Rated to measure differential and common mode voltage up to ±700 V at 100:1 mode.
Powered by included 4x AA batteries or USB host port of scope or PC
Included accessories: Two retractable hook tips, two alligator clips.
Compatible oscilloscopes: Compatible with any oscilloscope with 1 MΩ BNC input.