Meilhaus Electronic - The Board-Maker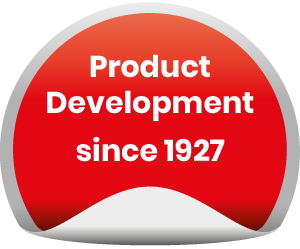 Meilhaus Electronic GmbH has been known for decades in the field of reliable measurement equipment. The wide product range also offers classic PC measurement cards that the company has been developing in-house for over 30 years. These cards are manufactured in accordance with the currently valid laws and guidelines concerning eco-friendly processes. Furthermore, these cards are truly made-in-Germany as they are manufactured in the greater Munich area by certified ▸PCB assembly specialists.
Latest Measurement Boards

2022: Meilhaus Electronic celebrates its 45th anniversary and proudly presents two new DAQ board series: The Me-5310 is a multi-channel TTL digital I/O board, the ME-5314 is a PC TTL digital I/O and counter board. Both boards are expandable with relay or opto-isolation
2020: Meilhaus Electronic introduces its latest measurement card series ME-582x. The ME-582x cards are successor models of the ME-5810A/B or ME-8100A/B in a modernized, improved architecture including a new FPGA.
2012/2013: The ME-5810, an opto-isolated digital I/O PC measuring card with multifunctional channels and three isolated 16-bit counters, is released.
2011: The ME-5000 series is launched and presents fast, high-precision analog measurement cards with potential-free isolated, differential inputs.
2003: The new measurement card series ME-4600 is launched. The cards in this series are "all-rounders" and are suitable for most applications in data acquisition.
1997: The modern high-tech PCI data acquisition card series ME-3000 is brought onto the market.
1988: Meilhaus Electronic GmbH launches the very first series of measurement cards that were developed in-house, the ISA bus measurement card series ME-1400.

▸ME series DAQ and control boards from Meilhaus Electronic.
ME-PowerLab3 - Software for the ME Series Boards

Take the short cut to measurements without programming! The software ▸ME-PowerLab3 is a complete virtual measurement lab for the ME series DAQ boards. ME-PowerLab3 offers many useful functions: From simple analog or digital I/O to FFTs, XY graphs, digital filtering or modulations (AM, FM).

The software automatically detects which ME card is in your PC and depending on this hardware, applies the corresponding functions. The input and output to the analog, digital and counter channels of the respective cards are supported. Interrupt control is also supported depending on the ardware features. Recorded values can be represented in different ways, for example as a voltmeter with pointer-representation, values as a list (table) or as a graph.

Using the integrated script engine, all measurements and settings can be carried out automatically.
Measurement Milestones
2020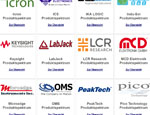 For over 40 years, Meilhaus Electronic has been selling high-quality products for applications in the field of professional test and measurement technology. The portfolio includes more than 10,000 products from internationally known manufacturers as well as items that were developed in-house.
2014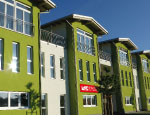 In 2014, the company moves to a new building, located in Alling near Munich. Modern, spacious rooms offer best working conditions for all teams (sales, R&D, marketing and warehouse).
1995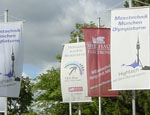 In 1995, Meilhaus Electronic launches its very own measurement trade fair, the so-called "High-Tech on the Olympic Tower". The private trade fair has since become an annual event, presenting a selection of top-class exhibitors, organizing specialist lectures and enabling interesting discussions.
1984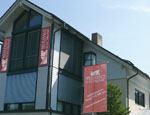 The company is growing steadily. In 1984 Meilhaus Electronic moves to its new long-term location in Puchheim-Ort near Munich.
1977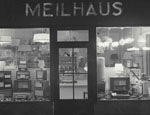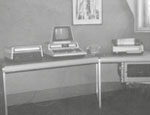 The Meilhaus Electronic GmbH is founded in Munich in 1977 by Silvia and Albert Meilhaus. The entrepreneurial vision has always been the distribution of high-quality devices for the test and measurement technology.
1977 is also significant in the company's history because it sees the 50th anniversary of "Radio Meilhaus", a company that was founded by Albert Meilhaus' father, Heinrich Meilhaus.
1949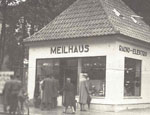 Heinrich Meilhaus opened a shop in Munich-Pasing in 1949, where he sold self-made radio-electrical appliances.
1932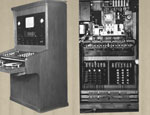 In 1932, Heinrich Meilhaus built a music transmission system for the "first discotheque in Germany", which was operated by the restaurant "Volm" in Planegg near Munich.
1927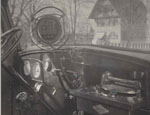 Heinrich Meilhaus founded "Radio Meilhaus", a specialist shop for radio equipment, in 1927. Under the "Meilhaus und Bauer" brand, he and his partner produced radio, loudspeaker and music systems for schools, cinemas, restaurants and the Munich Oktoberfest.
...More About Meilhaus Electronic GmbH
Meilhaus Electronic GmbH, situated in Alling near Munich, is one of the leading European designers, producers and sales companies for PC-based data acquisition and interface technology.

Since 1977 we have been offering know-how, innovative designs and individual, custom-specific, EMC compatible solutions for professional data acquisition, control and communication. The fields of application are in labs, industry, process automation, RF measurement, pre-compliance testing, building and environmental engineering, automotive diagnosis up to research and design as well as deucation/universities. Our product lines include measurement instruments, dataloggers, interfaces, cabletesters, software as well as PC boards and components for Ethernet/LAN, USB, PCI-Express, and PCI for data acquisition, control, test and data transmissionen. For Windows, Linux and mobile devices and applications.

Meilhaus Electronic is authorized German distributor of Aaronia, Acromag, B+K Precision, Ceyear, Copper Mountain Technologies, EATON/Sefelec, ET System, GMC-I/Gossen Metrawatt, HIOKI, Icron, ITECH, Keysight Technologies, LabJack, PeakTech, Pico Technology, RedPitaya, Rigol Technologies, Rohde & Schwarz, Siglent, Tabor Electronics, Tekbox, Teledyne Flir, Yokogawa, and others. ▸Find all our manufacurers here.

With the ME series, Meilhaus Electronic offers a unique and complete range of reliable PCI measurement and interface cards developed in-house. ▸Click here for the ME series.
It is our policy to offer our customers uncompromising and innovative quality at fair prices. To back up this policy Meilhaus Electronic is a ISO 9001 certified company (▸current ISO certificate).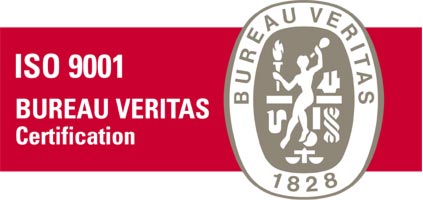 Meilhaus Electronic is a member of the ▸VDI - Verein Deutscher Ingenieure e. V (Association of German Engineers).
Meilhaus Electronic offers apprenticeships and is certified by the Chamber of Commerce and Industry for Munich and Upper Bavaria.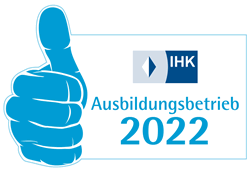 ---