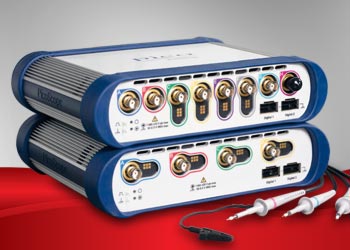 New Perspectives for Your Debugging!
4 or 8 analog and 16 digital channels, up to 500 MHz bandwidth, 8/10/12 bit FlexRes resolution, deep memory and serial decodings incl.!
NEW!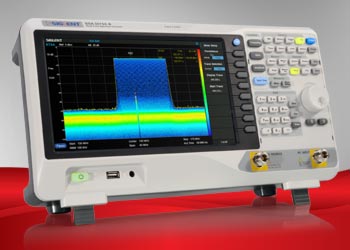 Two in One!
General purpose (GPSA up to 7.5 GHz) and realtime spectrum analyzer (RTSA up 40 MHz) in one device. Touchscreen, USB, Ethernet.
NEW!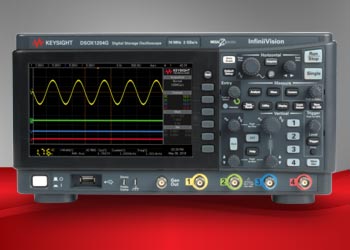 Don't Miss Any Signal Details!
MegaZoom oscilloscopes, 2/4 channels, up to 200 MHz, up to 2 GS/s, waveform generator (G), and many extra features now standard.
NEW VERSIONS!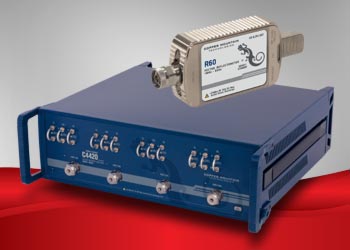 Compact Embedded VNAs
1, 2, 4 ports, up to 20 GHz, expandable up to 110 GHz.
NEW!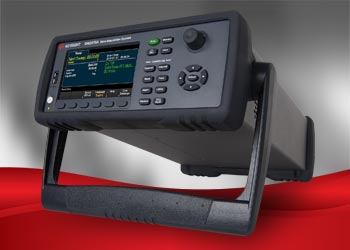 Maximum Flexibility
System with 3 slots/8 module types - for multi-channel DAQ/switching - now also with GPIB! New digitizer module and promotion.
NEW!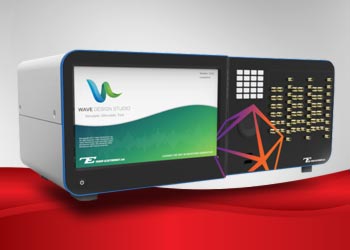 RF Measurement and Test
Highend RF signal sources, generators and amplifiers!
NEW!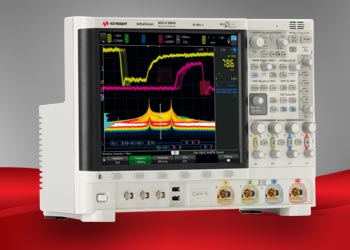 Bandwidth up to 6 GHz!
Keysight scope power: MegaZoom oscilloscopes of the InfiniiVision 4000A and 6000A series with touch screen.
NEW!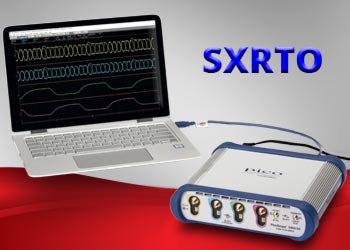 Best of Both World
Combines the benefits of real-time sampling, equivalent-time sampling and high analog bandwidth. 5 or 16 GHz bandwidth, 1 or 5 TS/s ETS.
NEW!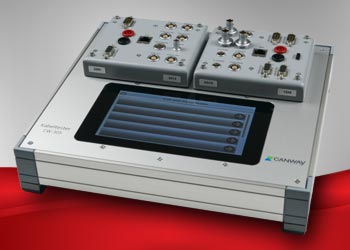 PC-independent Cable Testing
Autonomous cable tester, can be operated without PC software with touch display. Very robust construction for productive use.
NEW!
---
Promotions, Campaigns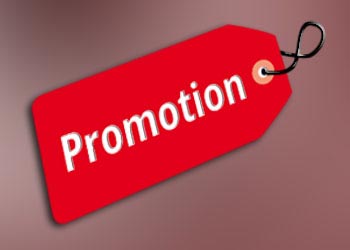 Save Money with the ME-Promotions!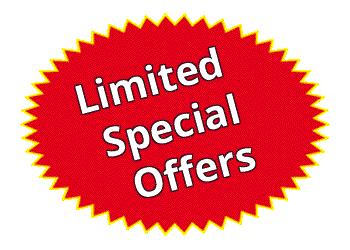 Limited special deals!
Limited special deals, factory new products at a reduced price.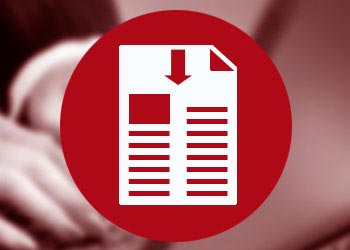 Downloads.
Since 1977 your reliable partner and supplier for measurement technology and data communication
As one of the leading European sales companies in the field of professional measurement technology and data communication/interface technology, Meilhaus Electronic GmbH offers reliable solutions for applications in laboratories, workshops, industry and education/universities. Our customers' and users' fields of application include process automation/control, test/inspection technology, RF measurement technology, pre-compliance testing, service and maintenance, building and environmental technology, IOT/IIOT, automotive diagnostics/car technology, mechanical engineering, aerospace and research and development. The product range includes, for example, measuring instruments, data loggers, interfaces and interface converters, cable testers, signal and power sources, software, PC cards developed in-house and measurement components for Ethernet/LAN, USB, PCI Express, PCI and CompactPCI/PXI. The main focus is on data acquisition, control, testing and transmission of measurement data.
Extensive spectrum in the web-shop
Meilhaus Electronic is an authorized distributor of well-known companies like B+K Precision, CableEye, Ceyear, Cleverscope, Copper Mountain, erfi (elneos five series), ETSYSTEM, GMC-I Gossen Metrawatt, Icron, Keysight Technologies (Agilent's Electronic Measurement Group is now Keysight Technologies/formerly Hewlett-Packard Test & Measurement), LabJack, PeakTech, Pico Technology, Rigol Technologies, Siglent, Yokogawa and others. In addition, we offer PC DAQ boards and components from our own "think tank": With the ME series, Meilhaus Electronic offers a unique and complete range of reliable PC DAQ and interface boards developed/designed in-house. Thanks to this comprehensive range of products, Meilhaus Electronic is your one-stop shop for everything you need - optimally matched and with competent, German-speaking support. From oscilloscopes as desktop devices or embedded modules to digital multimeters as benchtop or handheld devices, spectrum analyzers, vector network analyzers, cable testers, logic analyzers, AC or DC power supplies, load, SMU or power analyzers. From thermal imaging cameras to long-term data loggers, networked/decentralized measurement systems to stepper motor control. From signal conditioning (measuring amplifiers, transducers, etc.) to signal interconnection and interfaces such as USB, Ethernet/LAN/LXI, WLAN/Wifi, GPIB/HPIB/IEEE488, RS232, RS422, RS485, CAN bus.
Meilhaus Electronic is an innovative, owner-managed, self-financed family business with many years of experience in the manufacture and sale of industrial measurement technology. Our principle is to offer you uncompromising and innovative quality at fair prices. Meilhaus Electronic is an ISO 9001 certified company and member of the VDI - Verein Deutscher Ingenieure e.V. We are regularly represented at the most well-known electronics trade fairs in Germany, including electronica and productronica in Munich.