ME-AB-D25 Terminal Blocks for 25-pin D-Sub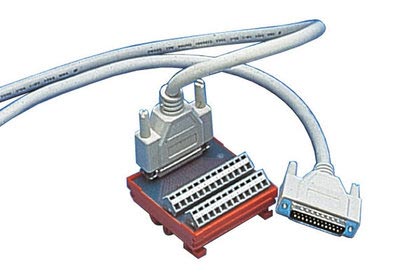 close
Please fill in all fields.
25-pin Terminal Blocks for ME Series and Others
Reliable, robust connectivity for DAQ boards with 25-pin D-sub. With terminal stripes, DIN-rail mountable. For permanent or variabel connectivity.
Connector blocks for 25-pin D-sub.
Available with male or female connector.
Spring terminals: Easy wiring without end sleeves.
For use with all D-sub male or female connectors with 25 pins.
Model Overview - select the desired model with "Quantity/Model"!
Model
Connectors
For...
For 25-pin D-sub
ME AB-D25M
25-pin D-sub male connector to integral terminal stripes, DIN-rail mountable
Boards with 25-pin D-sub female connector, eg.
On-board DIO ports
ME-8200,
ME-6100, ME-6000
ME-4680, ME-4670, ME-4660, ME-4610,
ME-630,
ME-1400 with ME-63Xtend.
Lab-Jack U12
ME AB-D25F
25-pin D-sub female connector to integral terminal stripes, DIN-rail mountable
Boards with 25-pin D-sub male connector, eg.
ME-95, ME-94