ZU-DBD Demo Board for Education and School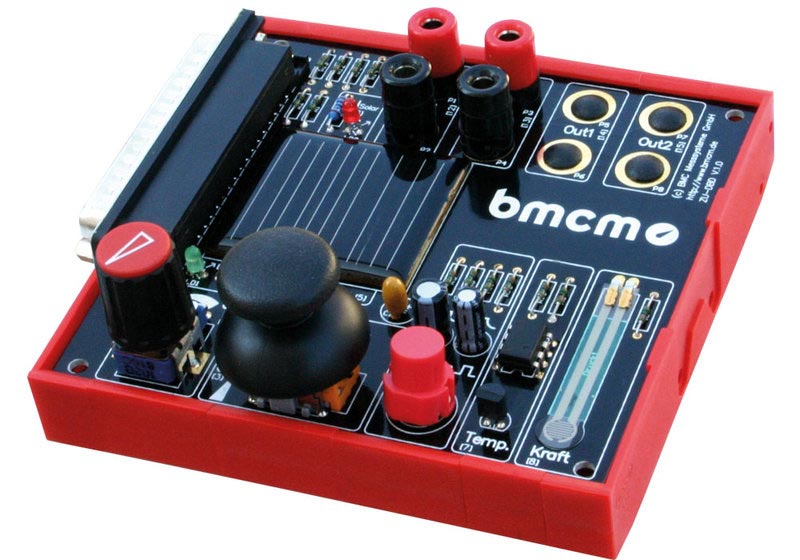 close
Please fill in all fields.
Demo board for education and school.
Voltage signals and other physical quantities (e.g. pressure, temperature, light intensity) can be presented with the demo board ZU-DBD. Equipped with various operating controls and sensors, both static and dynamic analog signals are generated. As basics of electrical engineering and measurement technology (e.g. electric circuits, functionality of electric components) can easily be demonstrated with the ZU-DBD, it is perfectly suitable to impart knowledge about PC measurement at schools and other training centers.
Demo board for schools and other training centers.
Generate demo signals for USB-AD or USB-AD14F: Connects to the analog channels (16 AIn, 1 AOut) via 37-pin D-sub male.
Operating controls: Potentiometer (for adjustable voltages), joystick (for 2-axial signals), push-button (to generate pulses).
Sensors: Solar cell, temperature sensor, strain gauge.
External signal connection (±10 V) at two channels.
Powered by USB interface (4...5 V).
Size (mm) 108 x 105 x 46.