Keysight 34942A RF Multiplexer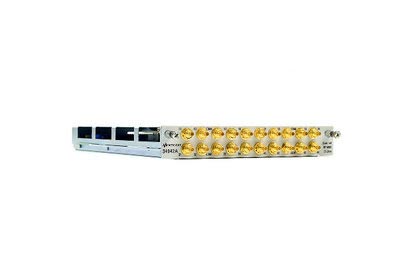 Scaled Prices
taking 1 pc.
taking 3 pc.
close
Please fill in all fields.
RF Multiplexer for Test Signals up to 1.5 GHz: Quad 1x4 75 Ω 1.5 GHz Multiplexer Module.
Quad 4 channel multiplexer.
DC...1.5 GHz, 75 Ω.
High isolation, low VSWR.
30 V, 0.5 A, 10 W switching.
75 Ω mini SMB connectors.
Multiple banks can be cascaded together to create an even larger multiplexer - up to 97 cascaded RF channels in a single 34980A Mainframe.