Keysight Product Lines - THE Quality Standard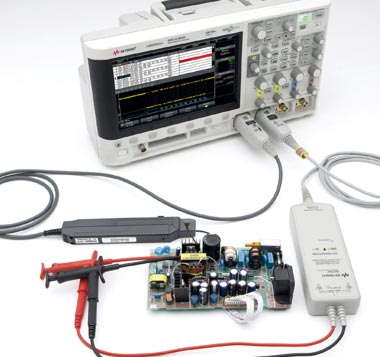 HIGHLIGHT!
THE Debugging Tool
Mixed-signal oscilloscope with touch screen.
Highend debugging features with high signal capture rate and the ability to combine triggers.
Versatile functions and optionen for professional applications.
All models overview: ▸ learn more!
---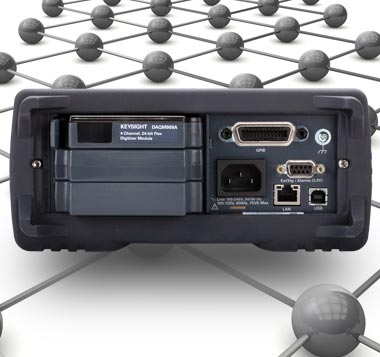 NEW!
DAQ, Switching, Logging
Measurement, switching and DMM system with USB, Ethernet/LXI, NEW: GPIB.
Modular for customized solutions.
4-channel digitizer (simultaneous, differential), 24 bit, 800 kS/s sampling.
Flexible with 3 slots and a choice of 8 module types. Up to 60 2-wire, or 120 1-wire channels. Up to 5000 readings/s.
---
The Keysight Product lines at Meilhaus Electronic.
Wide selection of reliable, high quality datalogger DAQ systems/switching systems, spectrum analyzers, waveform generators, digital multimeters, power supplies, SMUs, handhelds, thermal imagers and more.
For labs and industry, EMI pre-compliance tests, education and more.
GPIB interface technology and Windows software for PC control via USB, LXI, GPIB.
▸ Click here to see an overview of the Keysight products in our web shop.
Agilent's Electronic Measurement Group is now Keysight Technologies.

Couldn't find the desired product in the shop? Just ask us - more products available!