Yokogawa Test & Measurement Product Line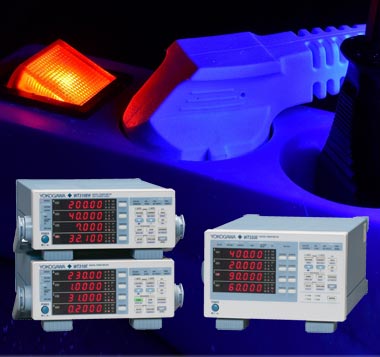 Precision!
Power Analyzer WT300E
High accuracy with fast display and data update.
Standby measurements according to IEC62301/EN50564, Energy Star and SPECpower.
Easy integration into PLC environments with Modbus/TCP (Ethernet).
The high precision all-rounder for power analysis from Yokogawa. Quality instrument with high accuracy and a variety of features.
---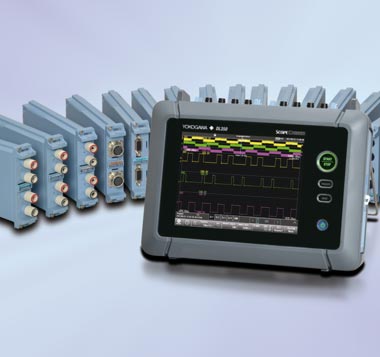 NEW!
Highly Flexible
Combined device with oscilloscope and data recorder. Touch operation.
AC/DC/battery operation. Compact and portable.
Modular, up to 8 isolated channels, up to 32 scanner inputs.
Ideal solution for acquisition, display, recording and analysis in automotive, electronics, energy, transportation and mechatronics etc.
---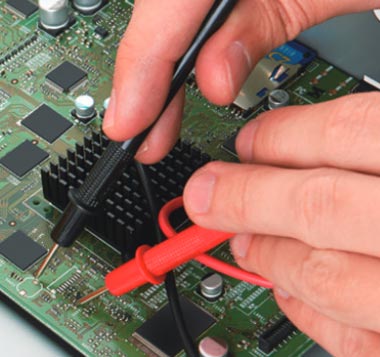 NEW!
High Precision
High precision 6½ digit bench multimeter.
Fast acquisition rate up to 30 kS/s.
Deep memory up to 100 k Points.
All-round multimeter for users with high demands on accuracy, speed and quality.
---
The Yokogawa Measurement Instruments Product Lines.
▸ Click here to see an overview of the Yokogawa products in our web shop.
High quality instruments from Yokogawa. Ideal for use in harsh industrial environments, process, maintenance, in automotive, electronics, energy, transportation and mechatronics as well as in labs, design and research:
The flexible DAQ allrounder: ScopeCorder DL350.
High precision bench multimeter DM7560.
Handheld instruments, process calibrators.
Current clamp-meters, power analyzers.

Couldn't find the desired product in the shop? Just ask us - more products available!