Indu-Sol MULTIrep X2, X5, X7 PROFIBUS Hubs/Repeater Series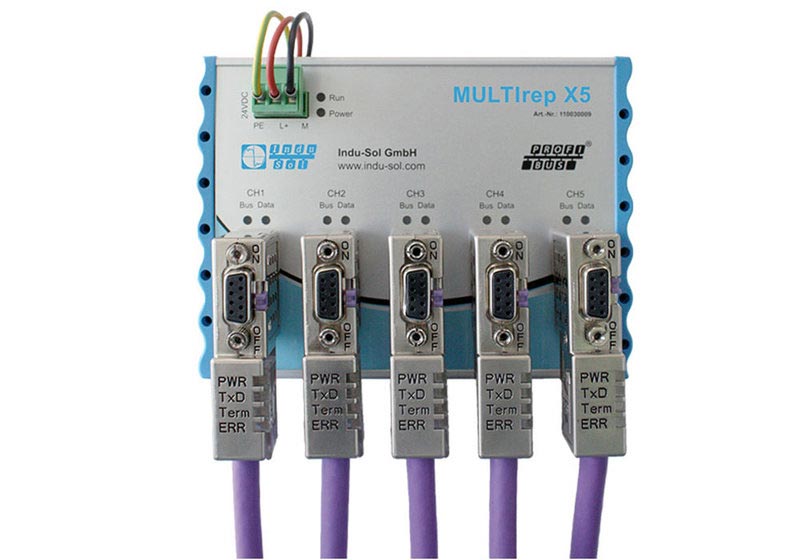 close
Please fill in all fields.
Benefits of the Indu-Sol MULTIrep Series 2x/5x/7x PROFIBUS Hubs/Repeaters
Shows the status of the bus per channel with an LED.
Up to seven segments with galvanic isolation from each other.
Three versions x2, x5, x7 available, according to application and budget.
Indu-Sol MULTIrep X2, X5, X7 PROFIBUS Hubs/Repeaters
The Indu-Sol MULTIrep series devices produce a voltage signal in two, five or seven directions (depending on the version) and raise the signals to the PROFIBUS standard level. The integrated diagnosis via LED provides a simplified troubleshooting in each segment.
Basis for a stable PROFIBUS star structures.
Enables stubs in PROFIBUS.
Isolates sensitive or problematic areas.
Expansions or shutdowns possible during running operation.
Errors affect only small parts of the network.