Siglent USB-GPIB USB-to-GPIB Interface Converter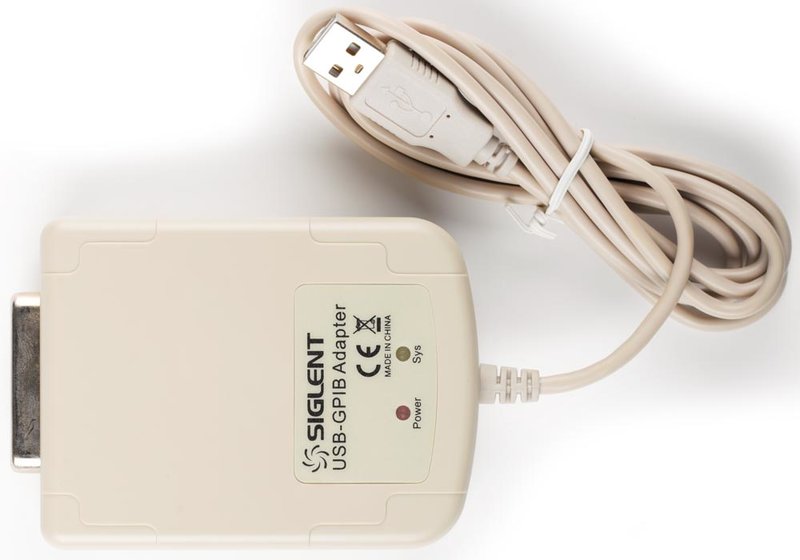 close
Please fill in all fields.
Siglent USB-GPIB Makes Siglent Instruments with USB IEEE488-capable
Converts USB 2.0 (Device) interface of many Siglent measurement instruments to GPIB (IEEE488.1/.2). Lets you connect many Siglent measurement instruments with USB to an existing GPIB system, for example for remote control from a PC (no GPIB controller, only works with the quoted Siglent devices).
For use with the Following Siglent Devices Only:
Multimeters: SDM3065X/SDM3065X-SC, SDM3055/SDM3055-SC, SDM3045X.
Function/arbitrary waveform generators: SDG6000X, SDG5000, SDG2000X, SDG1000X, SDG1000.
Spectrum and vector netzwork analyzers: SSA3000X, SVA1000X.
Oscilloscopes: SDS1000CFL.