Gossen Metrawatt METRAmax 2 Analog Multimeter for Training Applications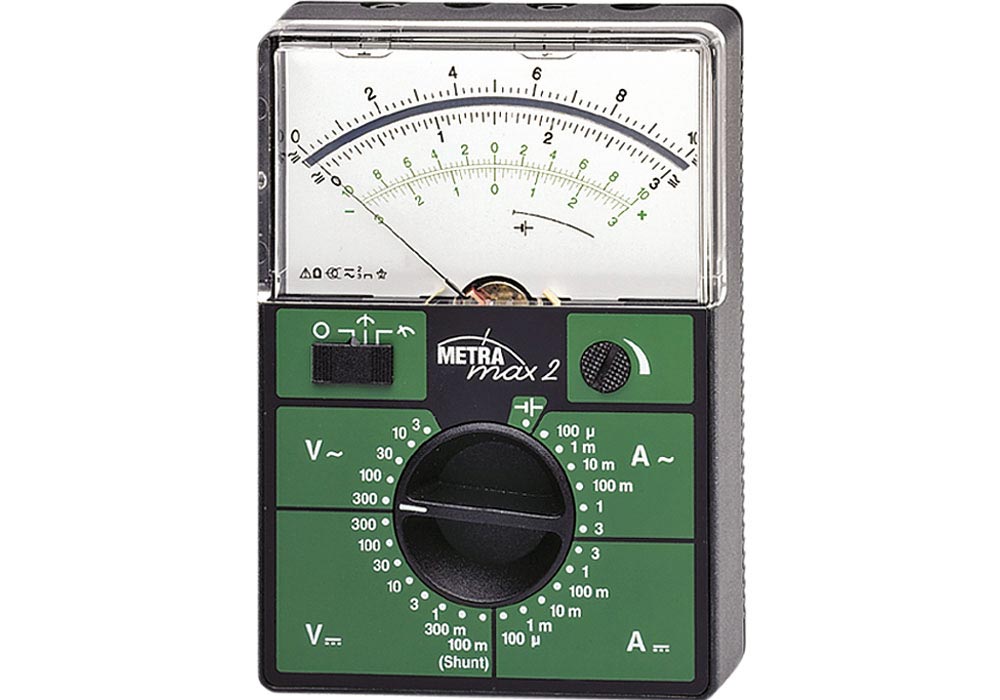 close
Please fill in all fields.
Benefits of the METRAmax2 Analog Multimeter for Education and Trainings Applications
Multimeter for education as well as balancing and service work.
Classic analog pointer display.
Selectable scale zero point center/left.
Gossen Metrawatt METRAmax 2 Analog Multimeter for Training Applications
The METRAmax 2 hand-held multimeter was developed in cooperation with a renowned German supplier of training systems and fulfills all of the demands placed upon contemporary vocational training. Thanks to exceptional overload capacity, selectable scale zero point at left or center and automatic battery cutoff, this instrument is not only well suited for training, but rather for balancing and service work as well.
Voltage measurement: 0...100/300 mV/1 VDC; 0...3/10/30/100/300 VDC/AC.
Current measurement: 0...100 mA/1/10/100 mA/1/3 ADC/AC.
Zero point left/center.
Accuracy: Class 2 (DC)/3 (AC).
Dimensions (mm): 100 x 140 x 35.
Weight: approx. 0.3 kg with battery.
Battery: 9 V flat cell battery, IEC 6 LR 61 (6 F 22).
Included: Multimeter (without cable set), battery, operating instructions.