MAXnet Ethernet Servo/Stepper Controller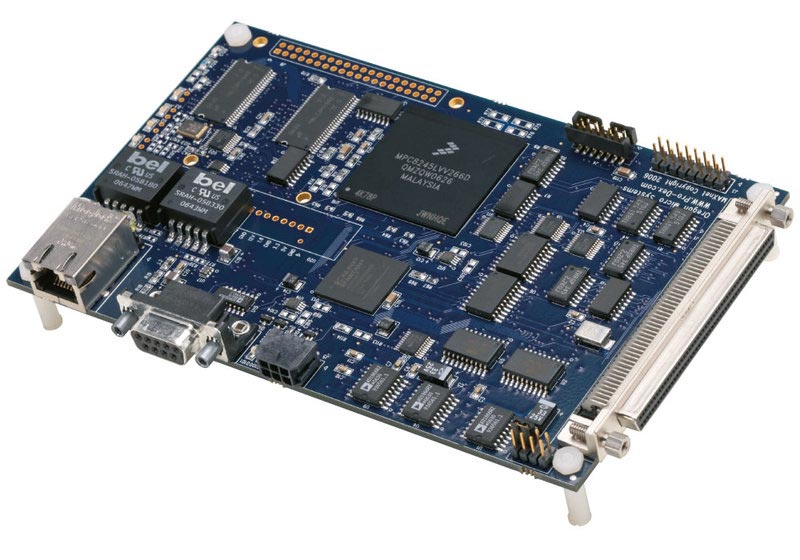 close
Please fill in all fields.
Benefits of the OMS MAXnet - High Precision Stepper/Servo Control for Ethernet/LAN
Multi-axis motion control up to 10 axes for Ethernet/LAN.
For stepper or servo motors.
Up to 26 user-definable TTL-I/O-channels.
OMS MAXnet LAN/Ethernet Servo/Stepper Controller
High-precision multi-axis motion controllers for applications where failure is not an option! Up to 10 axes for open/closed loop stepper motors or servo motors. Module for Ethernet/LAN; models for other platforms available. Backlash compensation, linear, parabolic, Cosine-"S" curves and user profiles supported.
Model Overview
Model
Platform/interface
Axes
Servo/stepper axes
(servo/open or closed loop stepper)
Digital user I/O
Analog user I/O
MAXnet-1000
Ethernet/RS232
1
User-definable
9
3
MAXnet-2000
Ethernet/RS232
2
User-definable
10
3
MAXnet-3000
Ethernet/RS232
3
User-definable
11
3
MAXnet-4000
Ethernet/RS232
4
User-definable
12
3
MAXnet-5000
Ethernet/RS232
5
User-definable
13
3
MAXnet-6000
Ethernet/RS232
6
User-definable
22
6
MAXnet-7000
Ethernet/RS232
7
User-definable
23
6
MAXnet-8000
Ethernet/RS232
8
User-definable
24
6
MAXnet-9000
Ethernet/RS232
9
User-definable
25
6
MAXnet-A000
Ethernet/RS232
10
User-definable
26
7