NI PCIe-GPIB - GPIB-Controller for PCI-Express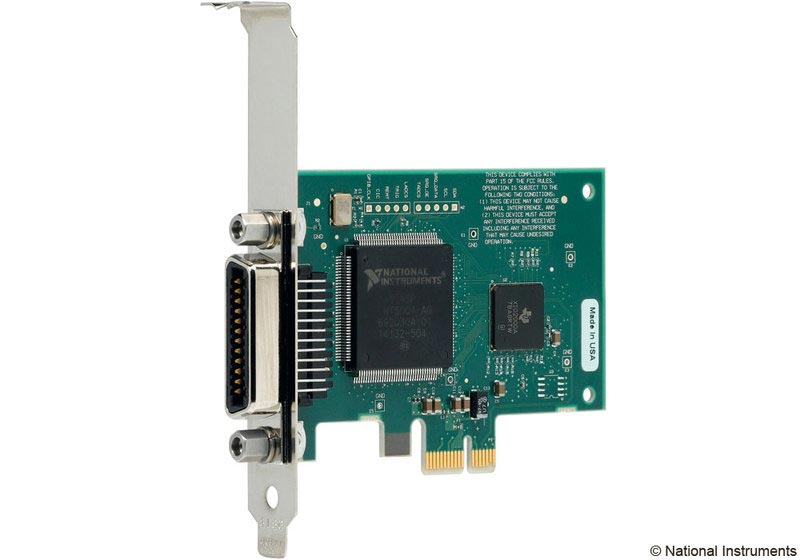 close
Please fill in all fields.
Benefits
GPIB interface/controller board from National Instruments.
PCI-Express to GPIB/IEEE488.
Ideal for use with LabVIEW.
GPIB Interface Card for PCI-Express - National Instruments NI PCIe-GPIB
Versatile, tried and tested National Instruments interface/controller board for GPIB instrumentation and interfacing. Recommended for the use with LabVIEW.
GPIB interfaces for PCI-Express 1.0a.
Compatible with IEEE488.1/.2, GPIB, HPIB, SCPI, VISA, LabVIEW and others.
Data rate up to 7.8 MB/s (HS488 mode) or 1.5 MB/s.
NI TNT ASIC for maximum IEEE488.2 performance.
Included: Board, CD with software, user manual.
Software: NI-488.2 for Windows 10, Windows 8.1, Windows 7, Windows Server 2012 R2, Windows Server 2008 R2; other operating systems (Mac OSX, Linux) on request.