CS1004 Digital Probe Pots/Clips Port 1...4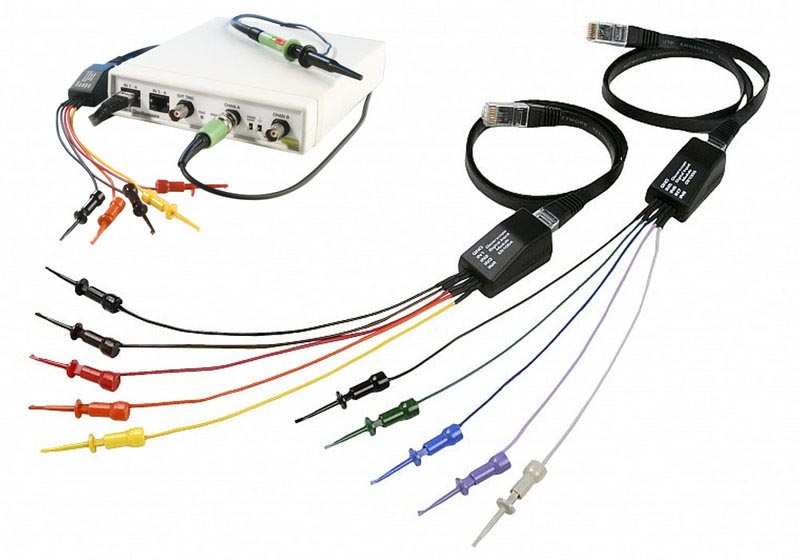 close
Please fill in all fields.
Cleverscope CS1004 digital probe pods (4 bit, 100 MHz) for digital ports 1...4 including probe clips. Used to probe up to 4 digital signals. Four signal and a ground probe clips are included.
Attenuation ratio 1:4.
Number of signal inputs: 4.
Probe description: 45 mm Ezy Hook, spring probe, 0.4 mm probe width.
Bandwidth DC...100 MHz.
Rise time 2 ns.
Input resistance 100 Ω.
Input capacitance approx. 16 pF.
Working voltage: -16 V...+20 V.
Cable length 1 m from Cleverscope acquisition unit to pod, 150 mm from pod to probe clip.