MCC USB-488 - GPIB-Controller for USB 2.0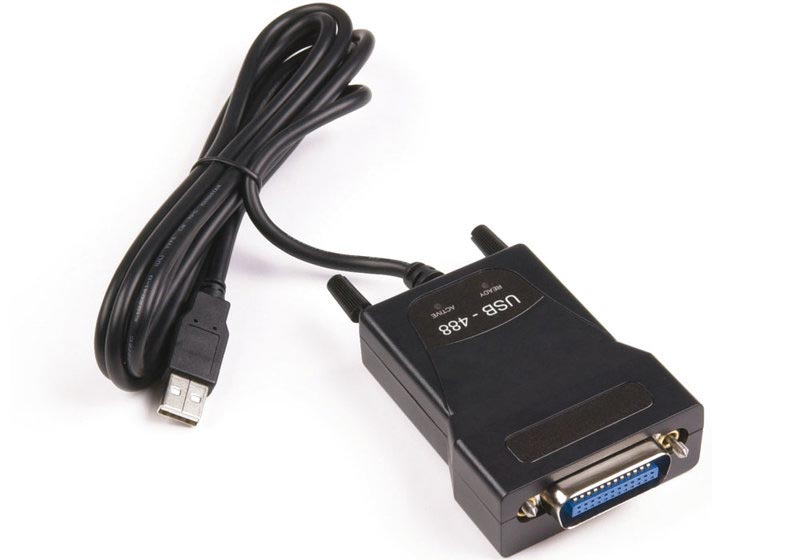 USB-to-IEEE-488.2 GPIB Interface
The MCC-USB-488 is an IEEE488.2 standard USB 2.0 interface. It runs with Microsoft Windows and LabVIEW.
USB to GPIB.
Complete Talker/Listener/Controller functionality.
Controls up to 14 GPIB instruments.
USB 2.0 FullSpeed compliant (12 Mb/s), compatible with USB 1.1.
Data transfer rates up to 880 kB/s.
Built-in 2 m USB cable.
No GPIB cable required to connect to the first instrument.
Compact and lightweight.
Included: Module, software (Windows and LabVIEW support), fixed USB cable.