ICS Model 4865B GPIB Interface Ethernet/LAN for Instrument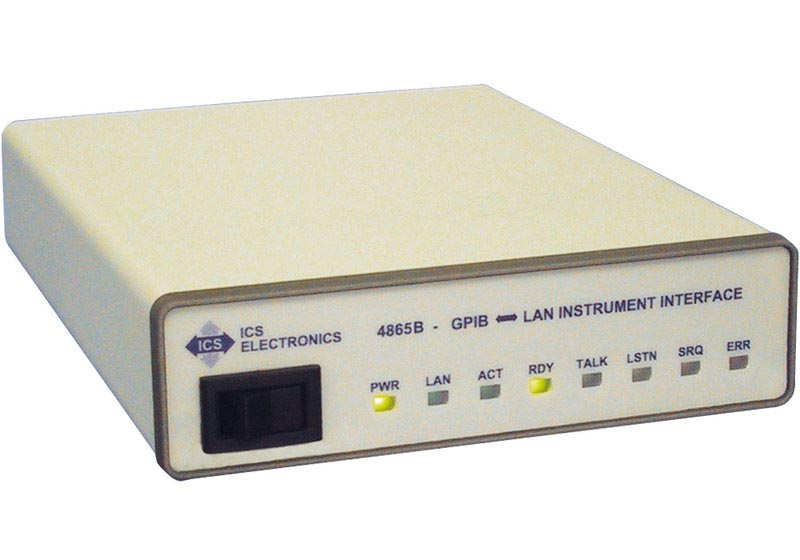 close
Please fill in all fields.
Benefits of the Model 4865B Ethernet-to-GPIB/IEEE488 Converter for LAN Instruments
Connect instrumentes with Ethernet/LAN to GPIB.
Easy to connect and configure.
Rugged metal housing, optional rack-mountable.
ICS Model 4865B GPIB Interface Ethernet/LAN for Instrument
The Model 4865B is an enhanced GPIB to LAN instrument interface that allows any LAN or LXI instrument that supports the VXI-11 standard or raw socket protocol to be controlled from the GPIB Bus. The 4865B acts as a standard GPIB device, transparently sending GPIB commands and device messages to the instrument. Instrument responses are output on the GPIB bus when the 4865B is addressed to talk.
Use modern measurement instruments with Ethernet/LAN in your GPIB system.
Compatible with IEEE488.1/.2, GPIB, HPIB, SCPI.
Rugged metal housings.
Recommended by Keysight, for example for the current oscilloscope generations with Ethernet!
Included: Module, user manual, power supply/power cord.