NI GPIB-RS232 GPIB-Serial Controller and Converter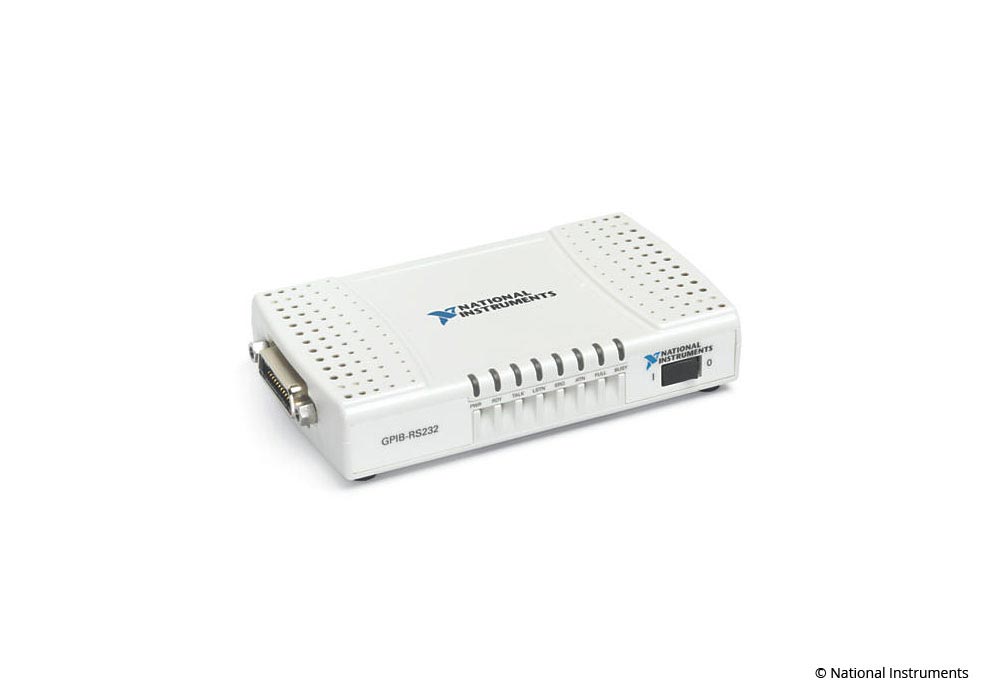 close
Please fill in all fields.
Benefits of the NI GPIB-RS232 Serial to GPIB Interface Module
National Instruments interface module.
Converts serial to GPIB and vice versa.
Supported by the driver NI-488.2.
National Instruments NI GPIB-RS232 GPIB-Serial Controller and Converter
Control RS232 devices from GPIB.
Control GPIB devices from the RS232 interface of a PC - PC can work as talker, listener, or controller.
Das Modul kann die physikalischen und elektrischen Spezifikationen der Standards IEEE488, RS485 und RS422 implementieren.
The module can implement the physical and electrical specifications of the IEEE488 and RS232 standards.
Module can interpret and execute high-level commands from the serial port, including RS232-to-GPIB and GPIB-to-RS232 protocol conversions.
Compatible with IEEE488.1/.2, GPIB, HPIB, SCPI, VISA, LabVIEW and others.
Data rate 115.2 kbit/s (serial/RS232).
Included: Module, CD with software, user manual.
Software: NI-488.2 for Windows 10, Windows 8.1, Windows 7, Windows Server 2012 R2, Windows Server 2008 R2; other operating systems (Mac OSX, Linux) on request.