ClampMan Multifunctional Set Professional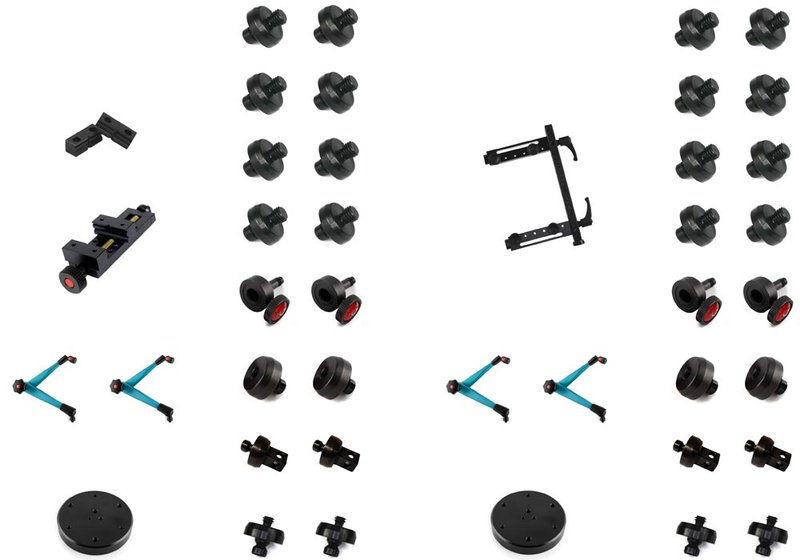 close
Please fill in all fields.
ClampMan Multifunctional Sets
Full flexibility in a bundle: These sets give you a variety of important ClampMan components to build your own system at a very low price. Build your own complete ClampMan Light ISO with an additional stand arm, or add more components to your ClampMan Standard or Full, or make the low-cost ClampMan Midi an even more flexible fixture all-rounder. There are hardly any limits to your imagination!
Model Overview
Model
ClampMan Multifunctional Set Professional
ClampMan Multifunctional Set Professional Midi
Ordering code
CLM-1070
CLM-2010
Description
The complete "ClampMan construction kit" for your creative holding fixture system. Including:
Includes
CLM-1060 with stand arm size 400 on round foot/base, with quick change, vice and isolating vice chucks/jaw tops
CLM-2000 Clampman Midi with stand arm size 300 on round foot/base with isolating clamping Midi clamp for PCBs up to 162 mm, including flexible mounting set
Quick change extra, 2 quick change adaptors to inner M6, 2x quick change adaptors on external 1/4" + M4 + M6 + M8 + M10, 2 quick change adaptors to square 3/8" + M5, 2 additional quick change couplings extra, for quick change between different applications