Picotech Product Lines - PC Oscilloscopes, RF T&M, PC Dataloggers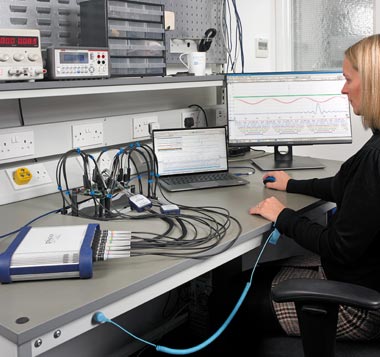 NEW!
The Most Powerful PiocScope Ever!
4 or 8 analog and 16 digital channels.
Up to 500 MHz bandwidth.
8/10/12 bit FlexRes resolution.
Up to 5 GS/s, 4 GS deep memory.
21 serial protocol decoder incl.
New perspectives for you debugging!
---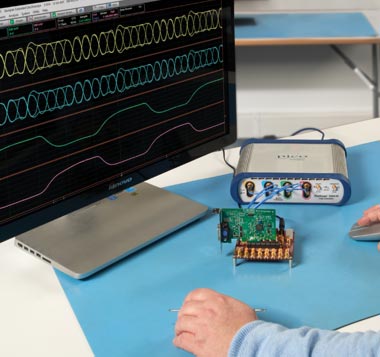 NEW!
Two Technologies in One
Combines the benefits of real-time, equivalent-time sampling and high analog bandwidth.
Four simultaneous channels with individual 12 bit/500 MS/s converters.
5 or 16 GHz bandwidth, 1 or 5 TS/s ETS rate.
Ideal for pulse-, eye- and mask-testing, repetitive signals.
---
NEW!
For Special Signals
PicoScope 4444: 4 true-differential inputs, 12 to 14 bit resolution.
PicoScope 4824: 8 channels, 12 bit resolution.
Supported by the proven PicoScope6 software.
PicoScope 4444 with high common-mode rejection ratio to connect and visualize signals that are off-limits to a grounded-input oscilloscope.
---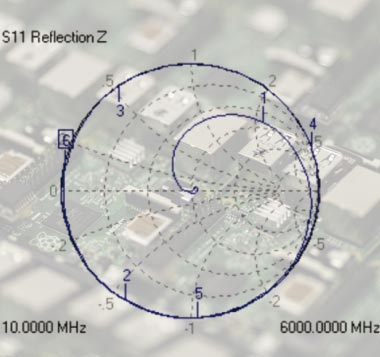 NEW!
USB RF VNA
6 or 8.5 GHz vector network analyzer.
Up to 118 or 124 dB dynamic range.
Modular, for USB 2.0. Compact and sturdy housing.
Modular for USB/PC: RF and pre-compliance test and measurement - compact and affordable.
---
Reliable.
Simply log
Supported by the proven PicoLog6 software.
Real-time data collection and display.
Depending on model connection of various sensor and signal types.
Voltage, current, temperatur, or other sensor signals - the PicoLog datalogger family offers so many solutions!
---
The Picotech Product Lines: PC Oscilloscopes, RF Test and Measurement, Dataloggers, Automotive Testing
▸ Click here to see an overview of the Picotech products in our web shop.

Couldn't find the desired product in the shop? Just ask us - more products available!