Yokogawa QIC - Quality Inspection Certificate for Yokogawa Instruments - with initial purchase only!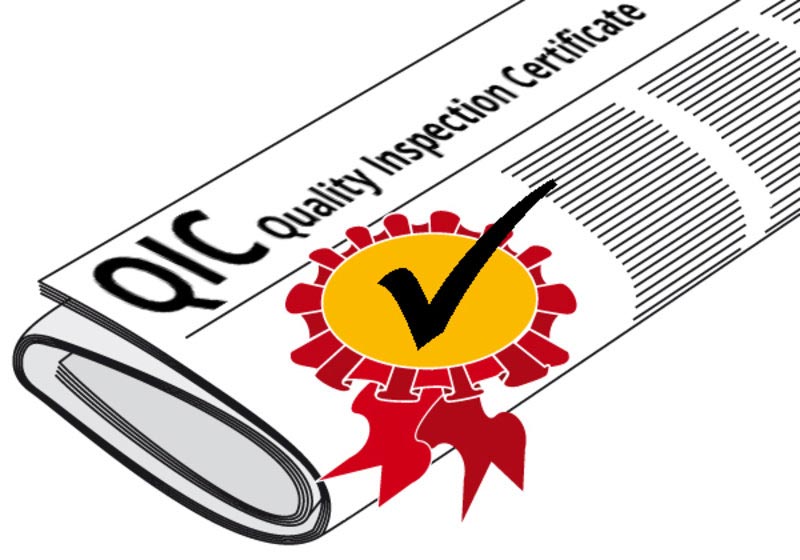 close
Please fill in all fields.
English QIC (quality inspection certificate; ISO-9001-compliant protocols) for Yokogawa instruments.

Important note: The QIC have tobe ordered with the initial purchase of the device(s). Orders of QICs at a later point of time are not possible!
| | |
| --- | --- |
| Yokogawa instrument model | Description |
| 701261 | Module for the ScopeCorder DL350 |
| 701262 | Module for the ScopeCorder DL350 |
| 701265 | Module for the ScopeCorder DL350 |
| 701270 | Module for the ScopeCorder DL350 |
| 701271 | Module for the ScopeCorder DL350 |
| 701275 | Module for the ScopeCorder DL350 |
| 701953 | Module for the ScopeCorder DL350 |
| 720211 | Module for the ScopeCorder DL350 |
| 720220 | Module for the ScopeCorder DL350 |
| 720221 | Module for the ScopeCorder DL350 |
| 720230 | Module for the ScopeCorder DL350 |
| 720240 | Module for the ScopeCorder DL350 |
| 720241 | Module for the ScopeCorder DL350 |
| 720243 | Module for the ScopeCorder DL350 |
| 720250 | Module for the ScopeCorder DL350 |
| 720254 | Module for the ScopeCorder DL350 |
| 720266 | Module for the ScopeCorder DL350 |
| 720268 | Module for the ScopeCorder DL350 |
| 720281 | Module for the ScopeCorder DL350 |
| 96001 | Current probe |
| 96030 | Clamp-on probe |
| 96031 | Clamp-on probe |
| 96033 | Clamp-on probe |
| 96036 | Clamp-on probe |
| 96060 | Clamp-on probe |
| 96061 | Clamp-on probe |
| 96062 | Clamp-on probe |
| 96063 | Clamp-on probe |
| 96064 | Clamp-on probe |
| 96065 | Clamp-on probe |
| 96066 | Clamp-on probe |
| 99025 | Clamp Adaptor |
| 30031A | Leakage Clamp-on tester |
| 30032A | Leakage Clamp-on tester |
| CA310 | Volt mA calibrator |
| CA320 | TC calibrator |
| CA330 | RTD calibrator |
| CA450 | Process multimeter |
| CA51 | HANDY CAL CA51 |
| CA700 | Pressure calibrator |
| CA71 | HANDY CAL CA71 |
| CL120 | Clamp-on tester |
| CL130 | Clamp-on tester |
| CL135 | Clamp-on tester |
| CL150 | Clamp-on tester |
| CL155 | Clamp-on tester |
| CL220 | Clamp-on tester |
| CL235 | Clamp-on tester |
| CL250 | Clamp-on tester |
| CL255 | Clamp-on tester |
| CL320 | Clamp-on tester |
| CL340 | Leakage clamp-on tester |
| CL345 | Leakage clamp-on tester |
| CL360 | Leakage clamp-on tester |
| CL420 | Clamp-on process meter |
| CW500 | Power quality analyzer |
| DL350 | ScopeCorder |
| DM7560 | Digital multimeter |
| TY520 | Digital multimeter |
| TY530 | Digital multimeter |
| TY710 | Digital multimeter |
| TY720 | Digital multimeter |