Yokogawa QIC Quality Inspection Certificate for Yokogawa Instruments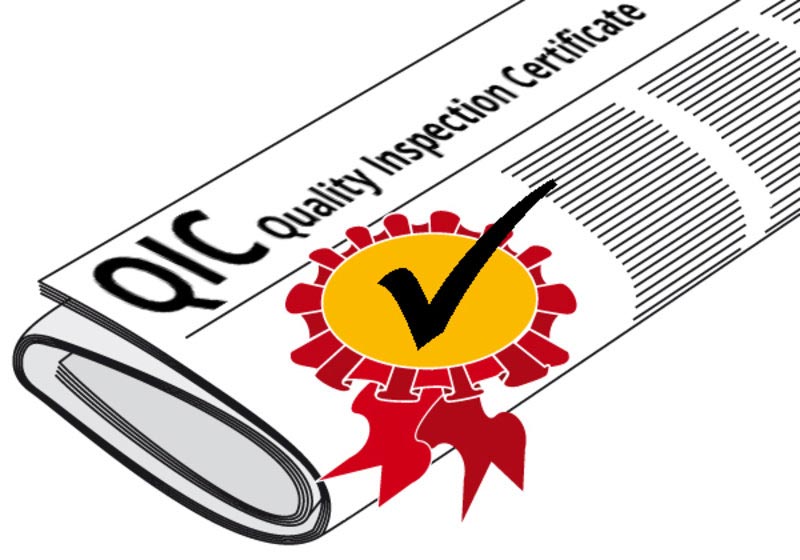 close
Please fill in all fields.
Yokogawa QIC Quality Inspection Certificate for Yokogawa Instruments
With initial purchase only!
English QIC (quality inspection certificate; ISO-9001-compliant protocols) for Yokogawa instruments.

Important note: The QIC have tobe ordered with the initial purchase of the device(s). Orders of QICs at a later point of time are not possible!
Model Overview
| | |
| --- | --- |
| Yokogawa instrument model | Description |
| 701261 | Module for the ScopeCorder DL350 |
| 701262 | Module for the ScopeCorder DL350 |
| 701265 | Module for the ScopeCorder DL350 |
| 701270 | Module for the ScopeCorder DL350 |
| 701271 | Module for the ScopeCorder DL350 |
| 701275 | Module for the ScopeCorder DL350 |
| 701953 | Module for the ScopeCorder DL350 |
| 720211 | Module for the ScopeCorder DL350 |
| 720220 | Module for the ScopeCorder DL350 |
| 720221 | Module for the ScopeCorder DL350 |
| 720230 | Module for the ScopeCorder DL350 |
| 720240 | Module for the ScopeCorder DL350 |
| 720241 | Module for the ScopeCorder DL350 |
| 720243 | Module for the ScopeCorder DL350 |
| 720250 | Module for the ScopeCorder DL350 |
| 720254 | Module for the ScopeCorder DL350 |
| 720266 | Module for the ScopeCorder DL350 |
| 720268 | Module for the ScopeCorder DL350 |
| 720281 | Module for the ScopeCorder DL350 |
| 96001 | Current probe |
| 96030 | Clamp-on probe |
| 96031 | Clamp-on probe |
| 96033 | Clamp-on probe |
| 96036 | Clamp-on probe |
| 96060 | Clamp-on probe |
| 96061 | Clamp-on probe |
| 96062 | Clamp-on probe |
| 96063 | Clamp-on probe |
| 96064 | Clamp-on probe |
| 96065 | Clamp-on probe |
| 96066 | Clamp-on probe |
| 99025 | Clamp Adaptor |
| 30031A | Leakage Clamp-on tester |
| 30032A | Leakage Clamp-on tester |
| CA310 | Volt mA calibrator |
| CA320 | TC calibrator |
| CA330 | RTD calibrator |
| CA450 | Process multimeter |
| CA51 | HANDY CAL CA51 |
| CA700 | Pressure calibrator |
| CA71 | HANDY CAL CA71 |
| CL120 | Clamp-on tester |
| CL130 | Clamp-on tester |
| CL135 | Clamp-on tester |
| CL150 | Clamp-on tester |
| CL155 | Clamp-on tester |
| CL220 | Clamp-on tester |
| CL235 | Clamp-on tester |
| CL250 | Clamp-on tester |
| CL255 | Clamp-on tester |
| CL320 | Clamp-on tester |
| CL340 | Leakage clamp-on tester |
| CL345 | Leakage clamp-on tester |
| CL360 | Leakage clamp-on tester |
| CL420 | Clamp-on process meter |
| CW500 | Power quality analyzer |
| DL350 | ScopeCorder |
| DM7560 | Digital multimeter |
| TY520 | Digital multimeter |
| TY530 | Digital multimeter |
| TY710 | Digital multimeter |
| TY720 | Digital multimeter |