...from the World of Oscilloscopes
The wide choice of oscilloscopes: Various manufacturers, designs, applications and performance classes. All Meilhaus Electronic oscilloscopes can be found ▸ here. Latest news:
Debugging Oscilloscope up to 2 GHz
4-channel mixed-signal oscilloscopes up to 600 MHz, 1 GHz, or 2 GHz bandwidth, 10 GS/s max. sample rate.
High signal capture rate, 600,000 Wfms/s. Deep memory 500 Mpts.
Touch-screen and various options such as protocol analysis, arb waveform generator, mask testing and eye diagram.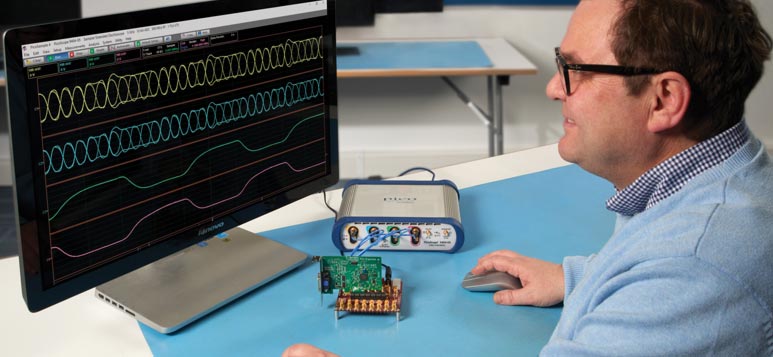 ---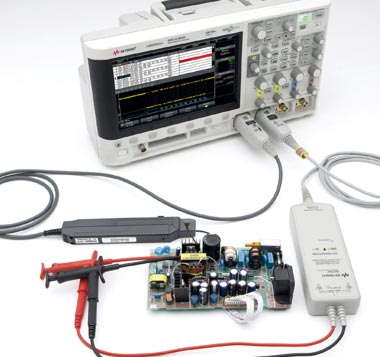 HIGHLIGHT!
THE Debugging Tool
Mixed-signal oscilloscope with touch screen.
Highend debugging features with high signal capture rate and the ability to combine triggers.
Versatile functions and optionen for professional applications.
All models overview: ▸ learn more!
---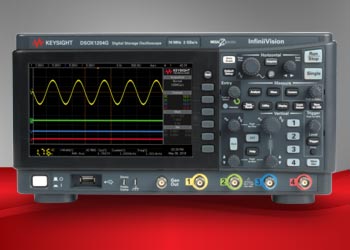 Don't Miss Any Signal Details!
MegaZoom oscilloscope up to 200 MHz, signal generator (G), digital voltmeter and more.
NEW!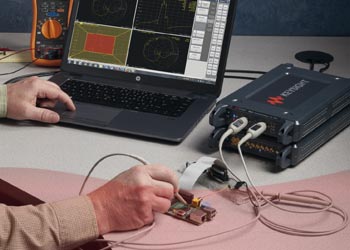 Keysight Streamline Scope Series
InfiniiVision 3000 scope power now also for USB - as an embedded PC oscilloscope.
NEW!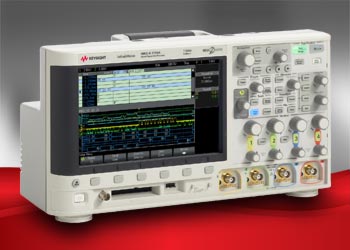 Now up to 1 GHz!
Keysight scope power: MegaZoom oscilloscopes of the InfiniiVision 3000A and T series (T with touch operation).
NEW!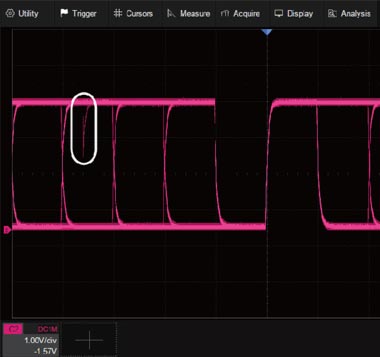 NEW!
See Every Detail
2- and 4-channel oscilloscopes up to 1 GHz, 110,000 Wfm/s.
Super Phosphor technology with 256-level intensity-grading and colour temperature mode.
Versatile options: MSO, AWG, serial decoding.
Highend debugging oscilloscope. High signal capture rate, intelligent triggers, deep memory, touch screen.
---
A Wide Choice of Oscilloscopes from Meilhaus Electronic!
▶ Oscilloscopes with bandwidths up to 100 MHz
▶ Oscilloscopes with bandwidths up to 500 MHz
▶ Oscilloscopes with bandwidths up to 1 GHz and more
▶ Sampling oscilloscopes, SXRTO
---
The Low-cost Step into the World of Professional Oscilloscopes!
Low-cost bench oscilloscopes for beginners, education, applications with high volumes.
Low-cost USB PC Oscilloscopes with Software.
Low-cost PC oscilloscopes as embedded scopes, devices for school/education, mobile applications.
The Modular PC Oscilloscope Allrounders with USB 3.0 and 2.0!
The "every-day-scope" - your best choice for most applications, flexible and compact.
Mixed Signal - Logic Analysis on Bord.
Combines the functions of an oscilloscope and a logic analyzer - for analysis of mixed layouts with analog and digital signals in relation.
Highend - Realtime
Oscilloscopes for "Special Applications".
Couldn't find the desired product in the shop? Just ask us - more products available!